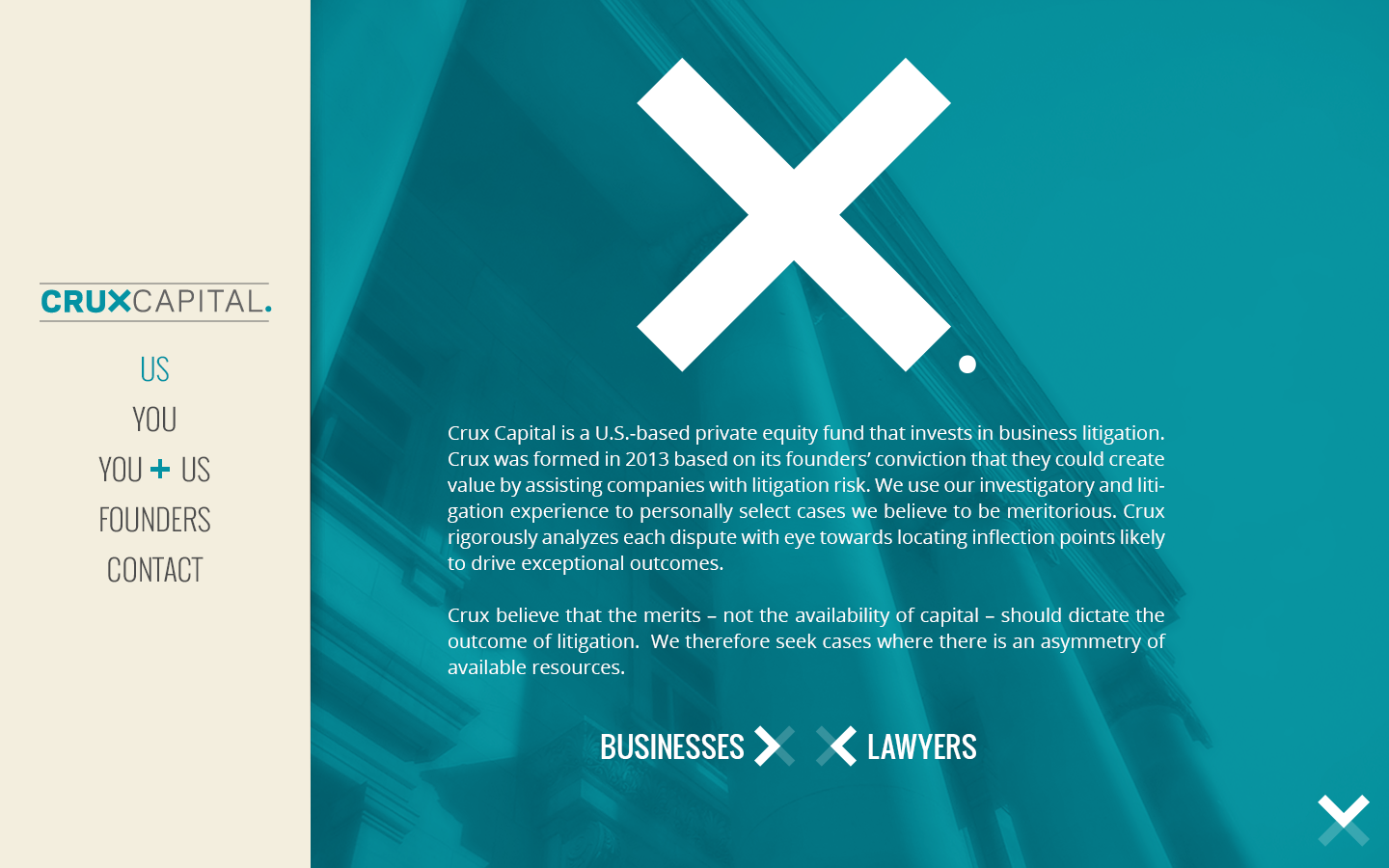 Crux Capital is a US-based private equity fund that invests in business litigation. The company was formed in 2013 based on its founders' conviction that they could create value by assisting companies with litigation risk.
One of the company's founder approached me with basic design ideas laid out in Illustrator files that he wanted to be converted to a WordPress theme. I took his original ideas and polished them to look more professional, then built a WordPress one-pager theme that contains all information in the home page.
This custom WordPress website was built as an original child theme of Woothemes Canvas.
NOTE: Website is already closed.