VivereAzure.com is a dynamic and visually engaging website that exemplifies my proficiency in resort website development. This project was meticulously crafted using WordPress, a versatile content management system, and Elementor Pro, a powerful page builder. The combination of these tools allowed me to create a stunning and user-friendly online platform for the client.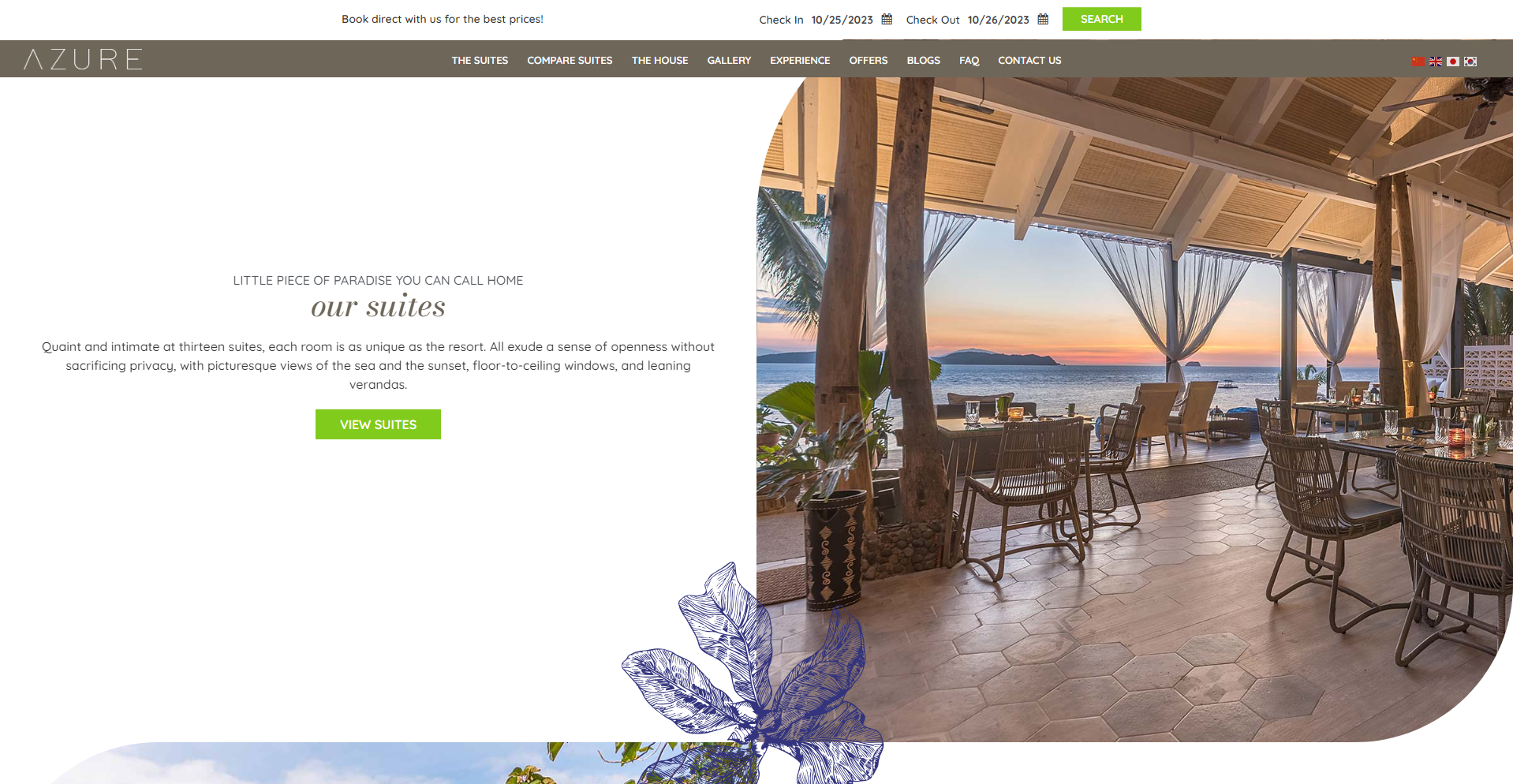 The website showcases an exquisite design that perfectly reflects the luxury of the Vivere brand. Its responsive layout ensures seamless navigation across various devices, enhancing the user experience. Notable features of the site include an intuitive interface, engaging animations, and clear calls to action, all of which were thoughtfully integrated to boost user engagement and conversion rates.

VivereAzure.com is a testament to my expertise as a freelance WordPress designer, demonstrating my ability to create visually captivating and functional websites tailored to my clients' needs. It serves as a prime example of how I combine creativity with technology to deliver outstanding digital solutions.